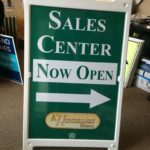 A Frames: A-Frame Signs are perfect for any builder or business. Our A-Frames are offered in black or white. They are double sided and have removable panels.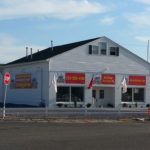 Banners: Banners are perfect for any occasion; we are priced competitively and will custom design your banner for the best possible design for all events.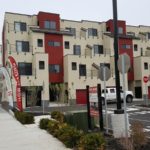 Flags: Community Flags are a great way to add a pop of color to your community's entrance. Advertising flags can help buyers turn right into your sales center!